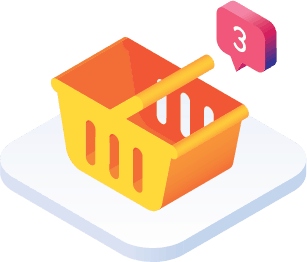 Bespoke, Cutting Edge IoT Development
IoT offers far-reaching applications in an almost unlimited number of realms, including smart homes, connected cars, offices, and warehousing environments. Q1 has a stable of current solutions that we have brought to market, including over-the-road fleet tracking solutions, geographic site tracking, food delivery tracking solutions, and texting disable devices.
Q1's cutting edge IoT division delivers innovative bespoke, end-to-end solutions in the telematics, oil and gas, warehouse management, and remote monitoring spaces. Whether you have a specific challenge or application that you are searching for a solution to, or are seeking to brainstorm and ideate a solution that serves a specific market segment, Q1's consultative teams can work with you, analyze your needs and assist you in ideating innovative time- and cost-saving solutions.
Access to Our White Labelled App
Q1 has developed and operates a robust, proprietary web application that we can white label to you to deliver reporting to your intended audiences, be they internal staff or customers.
Q1's unique relationships with all four major Tier 1 wireless carriers, most Tier 2 carries and MVNOs create a unique position for us in the industry to provide you with valuable insight. In addition to our expert understanding of the processes involved in developing devices of all kinds, our relationships provide us with unique opportunities to assist you in getting your devices commercial exposure by adding them directly into our RFPs and MPAs.
Once your bespoke IoT application has been rolled out to market, you can be confident and secure that our development teams will stand behind the product and can provide long-term, ongoing support to ensure consigned success.