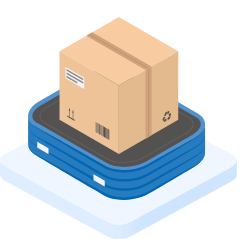 Elite, Cost Effective 3PL
Because of Q1's unique relationship in bringing new devices to market for all Tier 1 Carriers, and most Tier 2 Carriers and MVNOs, we represent a unique opportunity for companies seeking forward logistics and reverse logistics services.
Q1 is a female/minority-owned business, thus allowing you to qualify for your diversity spend.
Leverage Existing Infrastructure
Utilizing Q1 for your forward and reverse logistics services has the potential to represent significant cost savings for your organization, as we already have all of the required infrastructure in place, a full set of ISO and R2 Recycling Certifications, and three decades of experience working with Tier 1 Carriers.
Device Reflash & Custom Reprogramming
Our hardware and software capabilities allow us the capacity to refresh devices in bulk and reprogram them to your specifications, so that you can ship with the software and apps that are strategically beneficial to you right out of the gate.
Every piece that ships from our warehouse goes through a rigorous, systematic quality control process to ensure that your products are shipping out exactly as you expect and intend.
On-site Hardware Engineering
Q1's hardware engineering capabilities allow us to flash devices in bulk efficiently and with a high level of capacity.
Device Repair Capabilities
Our hardware and software engineers are able to effectively perform device triage repair up to level 2, eliminating the need to send most devices out for further repair and increasing time and efficiency.
Future Services: Fleet & Line Haul Trucking
Q1 has plans in the short term to introduce fleet and line haul trucking services from our warehouse in Orlando to specified locations, including Dallas, Memphis, and Indianapolis.