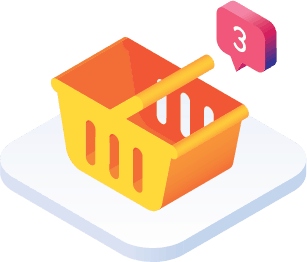 End-to-End Managed White Label E-Commerce Website Solution
Q1 delivers comprehensive, managed end-to-end customizable solutions for your entire e-commerce storefront that goes well past traditional online ordering functionality and management. We'll source, operate and manage your entire E-Commerce operation on your behalf across the entire customer journey, and under your brand while mitigating almost all of your risk and liability.
Our service offerings include options for web and phone-based customer support, providing both the technology to seamlessly make it happen as well as the human resources to take care of your customers in a friendly and capable manner. You'll also enjoy access to our significant existing inventory of digital devices that you can sell immediately without the need to incur additional stock, while retaining the flexibility for Q1 to warehouse your products and drop ship on your behalf.
The technology that drives the Internet changes all the time, and Q1's e-commerce division surfs the bleeding edge of that constant change.
We leverage optimized content funnels & sales funnels with enterprise-grade e-commerce platforms and marketing automation to produce exceptional results for our clients.
All e-commerce websites that we operate on your behalf have redundant back ups, are secure, function flawlessly on all desktop, tablet and mobile devices, and are optimized for the best customer experience possible in each environment.
Third Party Marketplace Distribution
Getting prospects to your website and converting them is at the core of every ecommerce strategy, but it's equally crucial to identify third party marketplaces where you ideal customers are already congregating and automate the insertion of your products in those spaces as well.
Q1 has relationship with a bevy of third party marketplaces that we routinely work with and can get your products into to increase revenue, including Amazon, NewEgg, TigerDirect, eBay, Google Storefront, BestBuy, Frye's Electronics, and B&H Photo, amongst others.
Q1 operates a dedicated, American-based call center in Port St. Lucie, Florida with over 600 dedicated customer support professionals waiting to help your customers both over the phone as well as on via email and web-based chat 24 hours a day, 7 days a week.
As an ecommerce partner with Q1, you'll receive a dedicated toll free phone number and support email address, and our professionals can field product questions and provide technical support, assist with device activations, order tracking, and insurance exchange.
Our professionals are multilingual, with fluencies in English, Spanish, Portuguese, and Mandarin Chinese.
Integrated Consumer Financing Partners
Q1 is integrated with several financing and leasing partners, each with different advantages for your customer base.
Customizable reporting is provided to all ecommerce partners, with metrics including unique visitors per day, transactions per day, revenue, conversion rate, product sales breakdowns, and call center breakdowns. Further, utilizing our state of the art ERP system will save you massive startup and infrastructure fees.