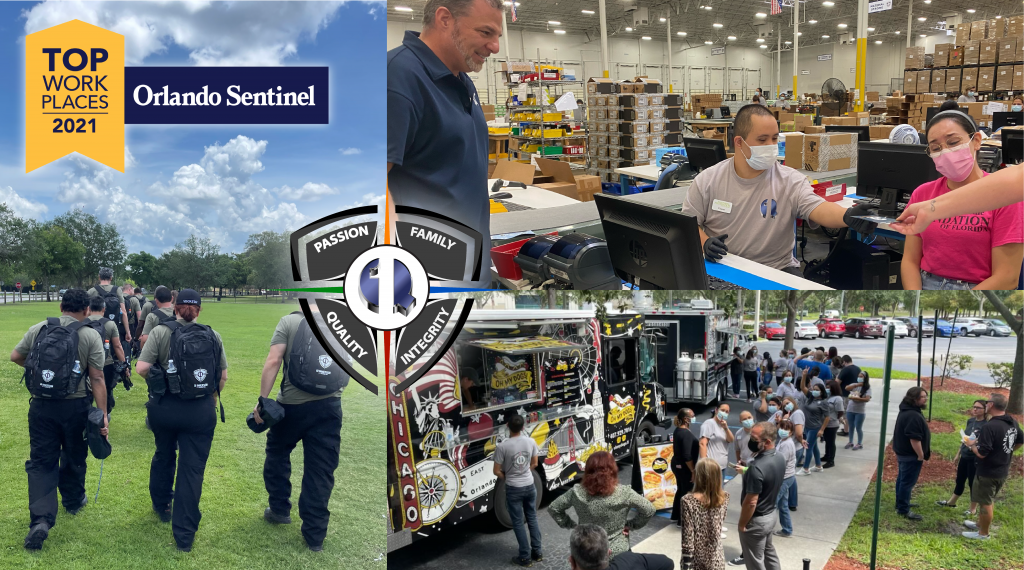 Quality One is thrilled to announce that it has been named amongst the 2021 winners of The Orlando Sentinel's Top Workplaces.  This is the second consecutive year that Quality One has been awarded the honor in the Orlando and Central Florida area.
Quality One was amongst the select companies chosen for the award as determined solely through employee feedback gathered through a third-party survey administered by technology partner Energage, LLC. The survey is entirely anonymous, and measures several culture drivers that are critical to the success of any organization, including company leadership, communication, career growth, working environment, managerial skills, wages, and benefits.
"It's just really fulfilling to see The Orlando Sentinel once again honor and acknowledge Quality One as one of the area's Top Workplaces for 2021, specifically in light of all of the challenges that we have all faced during this unprecedented period of time," said Christy Doyle, Chief People Officer at Quality One. "This award means EVERYTHING to us because it is a direct reflection of how our people feel about working here, and it's a feeling that I share and hold close to my heart," continued Ms. Doyle.
Eric Rubino, Energage CEO, agreed with Ms. Doyle's sentiment, adding that "When you give your employees a voice, you come together to navigate challenges and shape your path forward. Top Workplaces draw on real-time insights into what works best for their organization, so they can make informed decisions that have a positive impact on their people and their business."